Hardly anyone posts in these threads here so I thought I'd throw shit against the wall and make a thread even though it may very well a baseless generalization; that alot of hot women who are very
feminine
oftentimes have sons who are completely the opposite of them in terms of sex appeal. It's not just a cliche that gets put into the stories we like reading in this genre, you know how the petite blonde with perfect curves has an outright spaz for a son; It's actually quite based in reality, at least from what I've seen.
Not to judge strangers based solely on looks but on the rare occasions I actually see a hot mom outside with her son, the son is almost always on the short and scrawny side. This is especially true if the dad is unattractive himself, although I have no idea why a good looking woman would want to mate with an ugly guy. But I've seen that alot of males really do inherit their mom's looks, especially when it comes to facial features. So if a woman has a soft delicate face that's actually a bad thing to pass onto the son. Attractive alpha males (Chads) usually have quite masculine featured or tall moms which is why they often have robust frames and facial features, they inherit them from both their mom and dads. For example, JJ Watts mom (who is actually pretty hot to me but I kinda have wierd taste) has quite strong masculine facial features that no doubt helped him become a beast.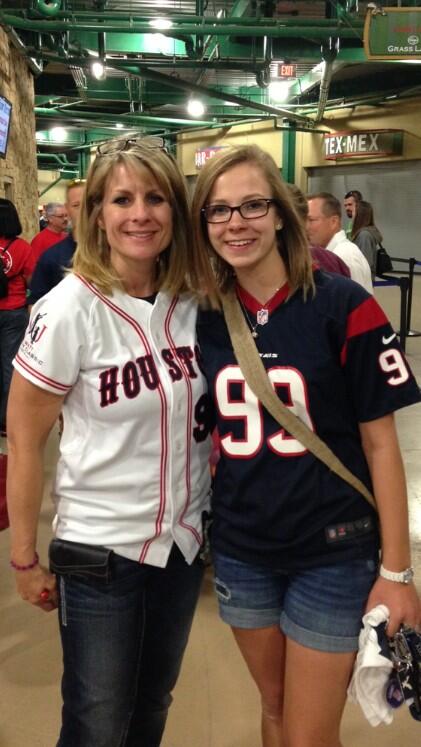 Okay rant over. Anyone please feel free to disagree with and debate me.I don't often make threads here (and people apparently don't often read them) but I just got this idea in my head and thought I'd share.
Just to make the point that there might just be some science and biology behind this fetish pertaining to attractive women having "inferior" sons and that it's not just something contrived out of thin air for us to jerk off to.
I think the phenomenon of hot mom with a loser beta son is only happening recently in human history. In the past most of the males who reproduced were alphas who were strong physically, because that was necessary for hunting and fighting. However recently that's not important because of agriculture and modern weapons.

So what ends up happening is males who are physically betas end up reproducing with sexually attractive females because they have money. This means the alphas have to settle for the sexually unattractive females, who tend to be more masculine, and they end up producing very alpha sons. Some alphas also have money so not all hot moms have wimpy beta sons, just a lot more than in the past.

Birth control also comes into effect because the sexually attractive females want to have sex with the alphas, but they know they'll lose their husband's money if they get pregnant, so they use birth control so they don't get impregnated by the alpha.



Posts

: 49


Join date

: 2017-01-18



Great points cactus. It really does seem as though a lot of women are more attracted to money and status these days, not thinking or perhaps not even caring about the repercussions breeding with an unattractive male can have on their offspring.
My biological father was pretty unattractive but he was definitely a hit with the ladies. He was divorced by my mother for incoherent reasons and I was forced to have a revolving door of father figures with my father at a large distance.

I don't think looks are a primary factor, a much stronger factor is the level of discipline, preparation, self control and confidence that a boy has which will allow him to become a leader, to become powerful (aka alpha) as opposed to being flimsy and weak due to a lack of any of the values I mentioned.

Single mothers are notoriously bad at raising sons.... I highly doubt single mothers know how to teach their sons how to project masculinity, so you may have a point, on some level.



Posts

: 160


Join date

: 2016-12-03


Location

: Not in the U.S.



I see your point cat I guess looks aren't everything but personally I care about them greatly so perhaps I tend to project that same shallowness onto women. And also this genre is pretty much dominated by the images or stories of attractive built for sex milfs getting their brains fucked out by oftentimes tall, handsome, muscular and hung alpha males so it's not like it's unfounded.

But I agree it takes both looks AND a dominant personality to attract a high value woman. That's a real world fact that still holds true in this genre. I personally just think it's a waste of genetics when an attractive woman does mate with an unattractive male just because he has money or status or whatever.
Even if the mom does get a son from alpha male, the fact that some would be raised by a single mother would cause a lot to turn out as nerdy / beta even if they are somewhat handsome. The mother teaching the son the opposite values of the guys who got to fuck her would also cause him to not be that confident and cause him to possibly become a beta bucks later in life.

For the beta son's with the single moms it might also cause problems listening to his mom get fucked all the time as the Milf might care more about getting cock from alpha guys than actually teaching her son how to be Confident and a leader. The fact that some of these Milfs act more like their son's friend than mother could also cause a problem as the son would not have a major parental figure to get advice from.



Posts

: 51


Join date

: 2017-05-26



Mars wrote: The fact that some of these Milfs act more like their son's friend than mother could also cause a problem as the son would not have a major parental figure to get advice from.
Bingo.
I think that's one of the main causes for the rise in these kinds of things. A lot of moms, especially young ones, want to be "The Cool Mom" with their sons because they probably think that works out better, or maybe they were raised with strict rules. In any case they don't seem to understand the appeal of a MILF so they disregard any potential outcome of their behavior.
Most of the stories I've heard of older women with teenage boys that have gotten press tend to be along these lines. A single mother that got along with her son like they were friends, also wants to be seen as cool with her son's classmates and buddies. Usually this means she will be willing to drink or do drugs with them, which is followed by more and more sexual acts. Basically the above quoted is spot on, in my opinion.



Posts

: 160


Join date

: 2016-12-03


Location

: Not in the U.S.





Similar topics
---
Permissions in this forum:
You
cannot
reply to topics in this forum